5 Stunning Las Vegas Pickleball Vacation Destinations
Discover the Ultimate Pickleball Retreats in the Entertainment Capital of the World
The thrilling world of Las Vegas Pickleball awaits you, where pickleball enthusiasts can enjoy an extraordinary combination of sportsmanship, luxury, and entertainment.
This blog post unveils the crème de la crème of pickleball resorts in Las Vegas, showcasing five top-notch havens in the heart of the Mojave Desert.
Whether you're a seasoned player seeking competition or a beginner looking to learn, Las Vegas has the ideal retreat. Join us on a journey to explore these exceptional resorts, offering top-notch facilities, luxurious accommodations, and the opportunity to challenge fellow enthusiasts.
Experience the thrill of Pickleball, bask in the desert sun, and indulge in the unparalleled offerings of Las Vegas—get ready for an adventure like no other!
5 Top Pickleball Resorts in Las Vegas
The Plaza Hotel & Casino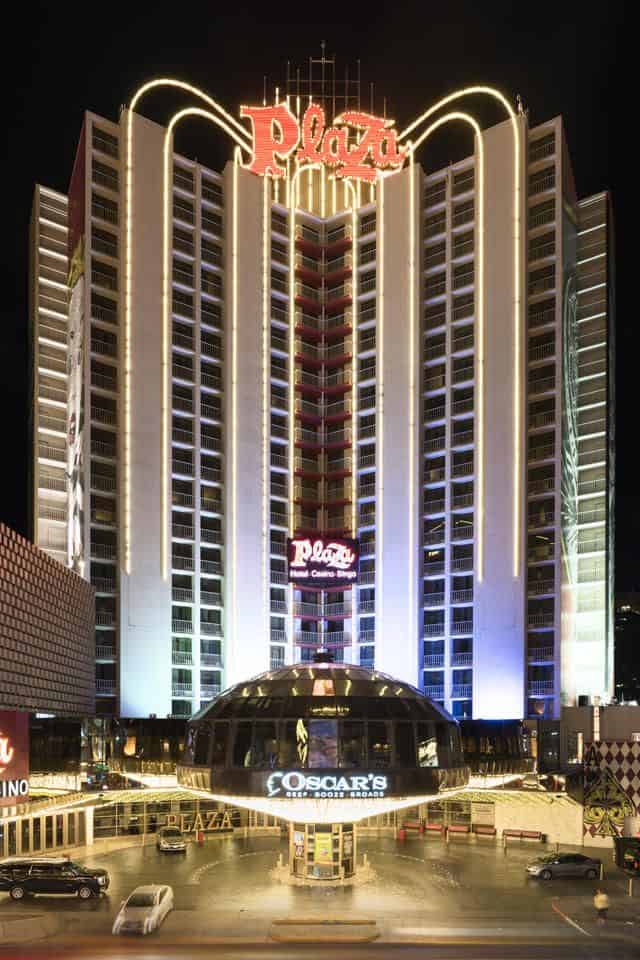 Plaza Hotel & Casino is a 4-star hotel located near Golden Nugget Casino, offering a prime location close to Mob Museum and Fremont Street Experience. The hotel features a casino, poolside bar, live shows, and amenities like 750 slot machines and 23 casino gaming tables.
Guests can relax in the hot tub and enjoy American cuisine at Oscar's Steakhouse. Free in-room WiFi, shopping, and a cafe add convenience.
The outdoor pool has cabanas, and the hotel offers banquet facilities and express check-out. With 995 comfortable rooms boasting free WiFi and premium bedding, the Plaza Hotel & Casino ensures a pleasant stay for all guests.
Pickleball At the Plaza Hotel & Casino
The Plaza Hotel & Casino boasts an extensive pickleball complex featuring 12 permanent courts and a championship court that can be converted into four temporary tournament-level courts.
The pickleball facilities are open daily from 9 am to 7 pm in Pool at the Plaza. Guests can participate in free weekly pickleball lessons from the renowned local Pickleball Pro, National.
Champion, and certified instructor, Steve Cole. During the summer, intermediate clinics take place every Friday at 6:30 pm, followed by open play. Additionally, on Saturdays, the hotel offers beginner and intermediate clinics at 8 am and 9:30 am, respectively, followed by open play.
For those utilizing the pickleball rental service, parking validation is available. Furthermore, The Plaza Hotel & Casino extends its services for private events and corporate buyouts. Guests interested in participating or reserving a spot can email [email protected].
Westgate Las Vegas Resort & Casino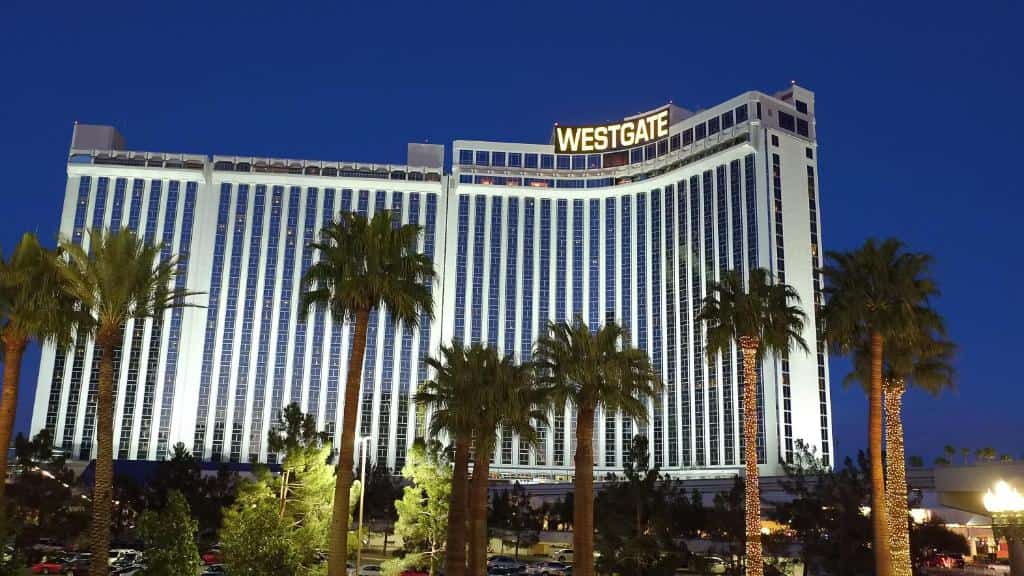 Near the Las Vegas Convention Center, the Westgate Las Vegas Resort & Casino has a variety of services like 18 holes of golf, a casino, and a poolside bar. With 300 slot machines, a sports book, and 2 casino VIP rooms, guests have plenty of entertainment options. The on-site spa provides relaxation with hot stone massages,
manicures/pedicures, and facials, while 14 on-site restaurants offer a variety of American cuisine and brunch choices. Additional features include a terrace, an art gallery, and a shopping center.
Guests may use complimentary self-parking, valet parking, extended parking, a swimming pool with cabanas and sun loungers, and other amenities while there. The hotel also offers limo/town car service, cooked-to-order breakfast (surcharge), and 4 outdoor tennis courts. Express check-out and express check-in ensure a hassle-free experience.
Guest reviews highlight the convenience of parking and the comfort of 2811 individually furnished rooms, with premium bedding, laptop-friendly workspaces, and amenities such as desk chairs and air conditioning. Bathrooms feature eco-friendly toiletries and hairdryers, and the rooms also provide flat-screen TVs with cable channels, mini-fridges, housekeeping, and desks.
Pickleball at the Westgate Las Vegas
At Westgate Las Vegas Resort & Casino, visitors can indulge in the exhilarating sport of Pickleball on six available courts.
Whether they are newcomers eager to learn the game's sweet and dill skills or seasoned players looking to showcase their pickle prowess, Westgate has the perfect courts waiting.
With outdoor locations on the 3rd-floor pool deck, guests can enjoy the excitement of Pickleball from 9:00 am to 5:00 pm daily. To secure a court, they can contact Serenity Spa at 702.732.5648 for reservations. Take the chance to experience the thrill of picking at Westgate Las Vegas Resort & Casino.
Horseshoe (Bally's) Las Vegas Hotel & Casino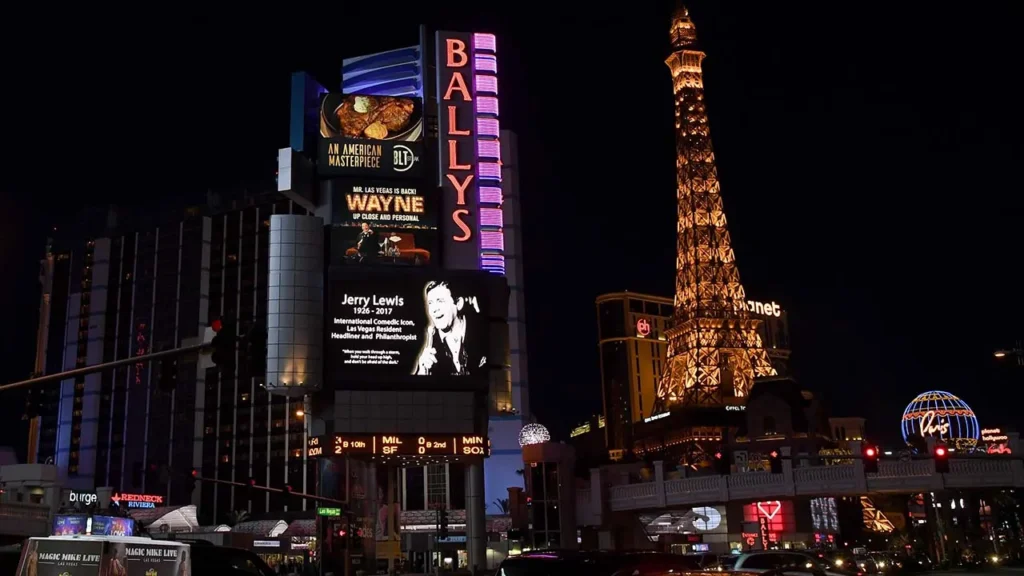 Located on the bustling Las Vegas Strip, Bally's Hotel & Casino offers many amenities to ensure a delightful stay for its guests.
The property includes a well-equipped fitness center, a variety of dining options with 8 restaurants, and a refreshing outdoor pool. The cozy accommodations include cable TV and other comforts, including a work desk, a safety deposit box, and ironing equipment.
The hotel's excellent location is just a 5-minute drive from Sands Expo and Convention Center, while Harry Reid International Airport is 3.5 miles away. The Wynn Golf Course can also be reached within a convenient 10-minute drive from the property.
Independent reviews show that visitors, particularly couples, adore this place and give it a 9.0 rating for its idyllic setting, making it the perfect choice for an unforgettable two-person trip.
Pickleball at the Horseshoe (Bally's) Las Vegas
Bally's Las Vegas Hotel & Casino stands out as a highly sought-after destination for pickleball enthusiasts in Las Vegas, NV. With its 14 outdoor hard courts; players can indulge in dedicated pickleball spaces featuring permanent lines and nets for a professional playing experience.
Players must pay a one-time fee to enjoy these fantastic facilities, unlocking access to a well-equipped venue. The facility also ensures convenience and comfort with essential amenities, including restrooms and water stations.
Even when the sun sets, the fun continues as the courts are equipped with lights, allowing players to continue their matches into the evening. Reservations are available for those looking to secure their court time, ensuring an enjoyable and seamless pickleball experience from 5 pm to 7 pm.
Whether you're a seasoned player or a newcomer to the sport, Bally's Las Vegas Hotel & Casino promises an unforgettable pickleball experience that caters to players of all levels.
Mandalay Bay Resort and Casino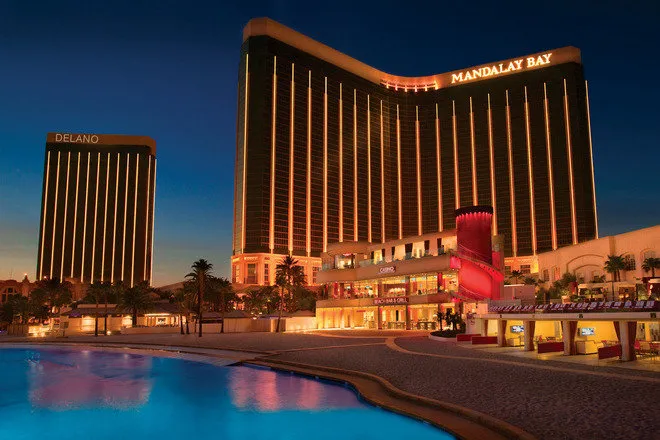 Situated across 120 lush acres, Mandalay Bay Resort and Casino is a captivating Las Vegas resort destination. The focal point of its charm lies in Mandalay Bay Beach. This tropical pool paradise boasts real sand, providing guests a unique and enjoyable experience.
Visitors can explore the Michelob ULTRA Arena, award-winning restaurants, exhilarating entertainment options, and distinctive shops within the resort's expansive grounds.
The resort also houses the fascinating Shark Reef Aquarium and an extensive 2-million-square-foot convention center catering to various business needs, offering three distinct hotel experiences.
Guests can choose from the modern tropical ambiance of Mandalay Bay with 3,211 luxurious rooms and suites, the AAA Five Diamond-rated Four Seasons Hotel featuring 424 rooms and suites, or the luxurious all-suite Delano Las Vegas.
Mandalay Bay, run by MGM Resorts International, welcomes potential visitors to learn more and make reservations by visiting mandalaybay.com or calling toll-free at (877) 632-7800.
Pickleball at the Mandalay Bay Resort & Casino
Multiple pickleball courts will be the stage for an exciting event featuring top pickleball pros, such as Anna Leigh Waters, Ben Johns, Catherine Parenteau, and Riley Newman.
Alongside these renowned players, more than 1,000 amateur participants are expected to join in the competition, while the pickleball festival activities run concurrently throughout each day's events. This presents a fantastic opportunity for fans, amateurs, and pros alike to immerse themselves in Pickleball and interact with fellow enthusiasts.
The Professional Pickleball Association (PPA)
The Professional Pickleball Association (PPA) is an esteemed organization for the sport, organizing special events and rankings and providing ways to watch the world's finest male and female pickleball players.
With a remarkable annual prize money pool of nearly $3 million, the PPA has established itself as the premier professional and amateur pickleball event provider.
They conducted more than 20 events in 2022 at illustrious venues, including The Riviera Golf Course in Los Angeles, The Lindner Family Tennis Center in Cincinnati, and Mandalay Bay in Las Vegas, to mention just a few.
Founded in 2018 and headquartered in Dallas, TX, the PPA is committed to elevating the game's status nationwide and worldwide. For further details about the event, interested individuals can visit teampickleballevent.com.
Spanish Oaks Club House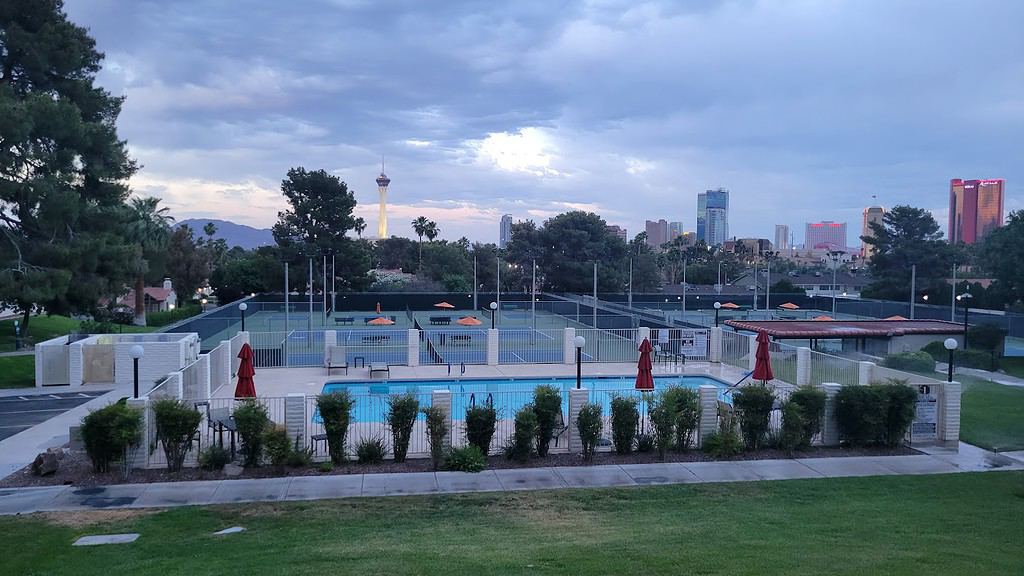 Axis undertook the architectural challenge of enhancing the Spanish Oaks Clubhouse by designing a remarkable 7,000-square-foot addition. The primary objective was to expand and modernize the Clubhouse, infusing it with fresh design elements and increased functionality.

To achieve this, our design approach centered around adding volume to the building, featuring a striking roof that rises to offer breathtaking views of the surrounding golf course.
Expansive window walls were incorporated into the banquet/assembly area, emphasizing the connection with the picturesque landscape, capturing and celebrating the scenic panorama.
The new entry area and chimneys were adorned with accent materials, while wood soffits added warmth and character to harmonize the structure with its natural environment seamlessly.
The expansion inspired the shed roofs, maintaining a sense of identity while updating the entire design with a more contemporary and elegant touch. Additionally, we meticulously upgraded selected service areas and optimized the golf cart storage space, enhancing the Clubhouse's overall functionality.
Pickleball at the Spanish Oaks Club House
Nestled within the impressive Spanish Oaks Club, the Clubhouse has emerged as a beloved destination for pickleball enthusiasts in Las Vegas, NV. Boasting 4 outdoor hard courts, these dedicated pickleball spaces are equipped with permanent lines and nets, ensuring a professional-grade playing experience.
The facility features lighted courts to accommodate players during the day and evenings. Participation requires a membership, providing players access to this cherished facility in one of Las Vegas's most sought-after locations.
The pickleball enthusiasts at the venue are in for an exciting evening as they have access to four dedicated outdoor courts equipped with all the necessary amenities. The courts feature permanent lines and nets, ensuring a professional and consistent playing experience for players of all levels.
To cater to their passion for the game beyond daylight hours, the courts are thoughtfully equipped with lights, extending playtime into the evening.
As the clock strikes 5 pm, four open slots await eager players, allowing them to engage in thrilling matches from 5 pm to 7 pm. With the stage set for competitive and enjoyable pickleball action, players will relish every moment on these top-notch courts.
Major Upcoming Events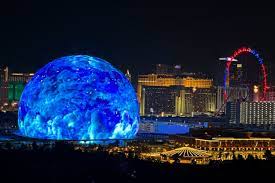 Las Vegas Sphere
Grand Opening: U2 Concert
September 29, 2023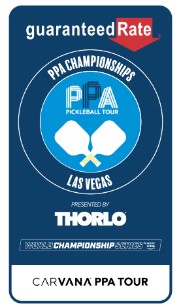 PPA Tour Las Vegas
Darling Tennis Center
October 5-8th, 2023
Frequently Asked Questions
Conclusion
Las Vegas is an irresistible paradise for pickleball enthusiasts, offering a vibrant blend of entertainment and sportsmanship. Whether you're a seasoned player or a curious beginner, the city's top-notch resort getaways provide the perfect setting to enjoy this addictive racquet sport.
From the moment you step onto the carefully crafted courts at the renowned resorts, you'll be immersed in a world of fun, competition, and camaraderie. The state-of-the-art facilities, expert coaching, and regular tournaments ensure an unforgettable pickleball experience that caters to all skill levels.
Beyond the pickleball courts, Las Vegas boasts many attractions to explore. From world-class entertainment and thrilling casino action to delectable dining options, you can indulge in diverse activities that will leave you with cherished memories.
So, if you're seeking a unique and unforgettable vacation that marries the excitement of Las Vegas with the joy of pickleball, look no further. Embark on an adventure to the Entertainment Capital of the World, where the ball flies fast, laughter echoes on the courts, and memories are forged for a lifetime.
Whether you come alone, with friends, or with family, Las Vegas resort getaways have everything you need to elevate your pickleball game and enjoy a remarkable escape like no other.
Book your stay, pack your paddles, and get ready to discover a delightful fusion of sport, leisure, and fun. Las Vegas welcomes you with open arms, ready to make your pickleball dreams come true in the heart of this bustling desert oasis.