Top 16 Wearable Technology Products: Best for Sports & Outdoors
The pace of technology continues to accelerate in wearable technology. These technologies are becoming more common and positively impacting all facets of our lives.
We see it in our sports and outdoor activities, whether on the court, cycling, or hiking. The world of sports and outdoor activities has witnessed a remarkable transformation in recent years, thanks to the rapid advancements in wearable technology.
So What Is Wearable Technology?
Wearable technology falls into nine main categories.
– Smart Watches and Fitness Bands
– GPS Trackers and Wearable Cameras
– Smart Clothing
– Smart Patches
– AR/MR Glasses and Contact Lenses
– Contactless Biosensor Base Devices
– Neuroscience
– Sleep Monitoring
– Hearables
According to Data Bridge Market Research, this market is expected to grow to $44.8B by 2030 as these technologies are made available more and more in the consumer market.
These cutting-edge devices have revolutionized how athletes and outdoor enthusiasts, ourselves included, track their performance, monitor their health, and enhance their overall experience.
The possibilities seem endless, from smart clothing that adapts to the body's needs to GPS trackers that capture thrilling moments and from feature-rich smartwatches to fitness bands that provide real-time insights.
These technologies touch all sports. In a recent article, we explored how these technologies even impacted the relatively new sport of Pickleball.
What are Smart Clothing, GPS/Cameras, Smart Watches & Fitness Bands?
We will explore three wearable technology categories, Smart Clothing, GPS/cameras, and Smart Watches & Fitness bands. We will examine some of the latest innovations and highlight their potential benefits. You may even see some of these in the sports or outdoor activities you are involved in!
Smart Clothing refers to garments or accessories embedded with advanced wearable technology and sensors to provide various functionalities and benefits to the wearer.
These technologies enable the clothing to collect, analyze, and transmit data, enhancing performance, comfort, and safety during sports and outdoor activities.
From tracking vital signs to monitoring movement and providing real-time feedback, smart clothing has transformed how athletes and outdoor enthusiasts engage in their pursuits.
What Does Smart Clothing Look Like?
To give you an idea of the capabilities of this wearable technology, we have selected five innovative smart clothing products from leading companies in the industry.
"Unleash Your Potential with Intelligent Performance Wearables."
Hexoskin is a pioneer in smart clothing technology, specializing in biometric shirts for athletes and fitness enthusiasts.
The Hexowskin Smart Shirt is a cutting-edge smart clothing item for athletes and fitness enthusiasts. It features embedded sensors that monitor vital signs, including heart rate, breathing rate, steps, cadence, and sleep patterns.
The shirt syncs with a mobile app to provide detailed analytics and personalized training recommendations.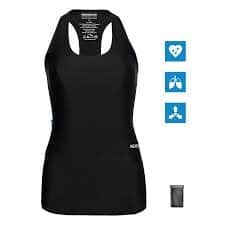 Features:
Tracks heart rate, breathing rate, steps, cadence, and sleep patterns
Syncs with a mobile app for detailed analytics and training recommendations
Provides insights to optimize training and recovery
2. Athos Smart Fitness Apparel:  
"Unlock your body's secrets with Athos – Where technology meets athleticism."
Redefining athletic performance with Athos revolutionary smart clothing. Athos focuses on creating smart fitness apparel that uses electromyography (EMG) sensors.
Athos Smart Fitness Apparel is designed to monitor muscle activity during workouts. With built-in electromyography (EMG) sensors, it detects muscle imbalances, optimizes training routines, and helps prevent injuries. The apparel also tracks heart rate, respiration, and movement for comprehensive performance analysis.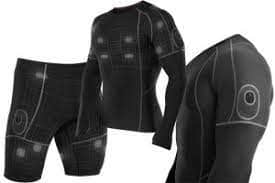 Features:
Monitors muscle activity using EMG sensors
Tracks heart rate, respiration, and movement
Offers insights to optimize workouts and prevent injuries
3. Sensoria Running Socks: 
"Step into the future of sports with Sensoria's ground-breaking wearable technology."
Sensoria develops smart textiles and wearables for athletes and sports.
Their wearable technology products include running socks, sports bras, and t-shirts embedded with pressure sensors and accelerometers.
Sensoria Running Socks have pressure sensors and accelerometers to provide real-time feedback on running form, foot landing, and cadence. These smart socks help runners improve their technique, reduce the risk of injuries, and enhance overall performance.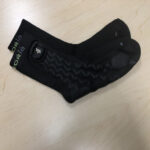 Features:
Monitors running form, foot landing, and cadence
Offers real-time feedback and technique improvement
Helps prevent running-related injuries
4. OMsignal SmartBra:  
"OMsignal: Unleashing the Power of Smart Clothing for Next-Level Performance."
OMsignal produces wearable technology smart clothing with integrated biometric sensors for activity tracking. The OMsignal Smart Bra tracks biometric data during physical activities. It monitors heart rate, breathing rate, and calorie expenditure to provide insights into training intensity and progress. The smart bra syncs with a mobile app to offer personalized training recommendations.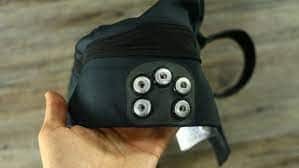 Features:
Monitors heart rate, breathing rate, and calorie expenditure
Syncs with a mobile app for personalized training recommendations
Provides insights into training intensity and progress
5. Nadi X Yoga Apparel: 
"Experience the Future of Yoga with Nadi X's Smart Apparel."
Nadi X is known for its wearable technology yoga apparel featuring embedded sensors that guide wearers through yoga poses. Nadi X Yoga Apparel integrates sensors that guide wearers through yoga poses by providing gentle vibrations.
These vibrations help maintain proper alignment and posture during yoga practice. The apparel also tracks breathing patterns and offers guided meditation sessions for a holistic yoga experience.
Features:
Guides wearers through yoga poses with gentle vibrations
Tracks breathing patterns for mindfulness and relaxation
Provides guided meditation sessions for a holistic yoga experience
Summary: Smart Clothing
We will only see more advancements in Smart Clothing as wearable technology continues to come into the mainstream.
Smart clothing offers athletes and outdoor enthusiasts numerous benefits, including performance monitoring, injury prevention, comfort, and safety enhancements.
Who hasn't seen Xtreme Sports and athletes and recreational sports nuts use this technology (including some members of the family)? As we will see, advancements continue to be made in the capabilities and size of this wearable technology, whether for fitness, sports, diving, cycling, or other outdoor activities. Let's look at the importance of these devices and explore some cutting-edge companies and their GPS tracking and camera solutions.
GPS trackers and cameras are becoming increasingly popular among sports and outdoor enthusiasts. They can enhance safety, provide valuable data, and capture memorable moments.
Safety
GPS trackers can help to keep users safe by providing real-time location data. This data can be shared with friends and family or used to call for help in an emergency. For example, the Garmin InReach Mini 2 is a small, lightweight GPS tracker that can send and receive text messages, SOS alerts, and weather forecasts. It can also track your location and progress on a hike or bike ride.
Data
GPS trackers and cameras can collect valuable data about your activities, such as distance traveled, elevation gain, and heart rate. This data can track your progress over time, identify areas where you can improve, and set goals for future activities. For example, the Coros Pace 2 is a GPS watch that can track your runs, bike rides, swims, and other activities. It also has a built-in heart rate monitor and various training features.
Memories
GPS trackers and cameras can be used to capture memorable moments from your adventures. For example, the Insta360 One X2 is a 360-degree camera that can record stunning videos and photos. It is also waterproof and shockproof, making it ideal for outdoor activities.
1. Garmin Fenix 7x:
"Garmin: Guiding your adventures with precision and passion."
Garmin's wearable technology offers a wide range of GPS tracking and camera solutions for sports and outdoor enthusiasts.
Their products are known for their accuracy, durability, and advanced features. The Garmin Fenix 7x is a multisport GPS smartwatch with a built-in camera. It features a rugged design, advanced mapping, and heart rate monitoring.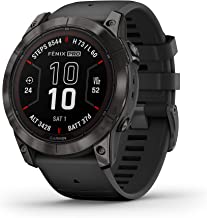 Features:
GPS tracking with advanced navigation and mapping.
Wrist-based heart rate monitoring and performance metrics.
Built-in camera for capturing photos and videos on the go.
2. GoPro Hero 9 Black:
"Capture life's epic moments with GoPro, your ultimate adventure companion."
GoPro is one leading manufacturer of action cameras popular among sports enthusiasts. Their cameras are compact, rugged, and can capture high-resolution footage in extreme conditions.
The GoPro Hero 9 Black is a flagship action camera known for its exceptional image quality and versatility. It offers a built-in GPS for tracking location and speed. This wearable technology is used widely by professional athletes as well as recreational sports enthusiasts of all ages.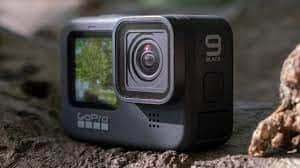 Features:
5K video recording and 20MP photos.
HyperSmooth 3.0 stabilization for smooth footage.
TimeWarp 3.0 for creating time-lapse videos.
3. DJI Osmo Action
"Take your creativity to new heights with DJI's groundbreaking drone technology."
DJI is well-known for its drones, but they also provide excellent camera solutions for outdoor enthusiasts.
Their cameras offer advanced stabilization, high-quality imaging, and the ability to capture stunning aerial shots.
The DJI Osmo Action is a wearable technology compact action camera that excels in capturing high-quality footage in challenging environments. It features Rocksteady stabilization and a front-facing screen.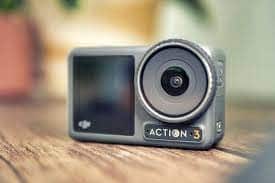 Features:
4K video recording at 60fps and 12MP photos.
Dual screens (front and back) for easy framing.
Rocksteady stabilization for steady footage.
4. SPOT Gen4 Satellite GPS Messenger:
"Discover the SPOT difference and elevate your outdoor adventures to new heights!"
SPOT specializes in GPS tracking devices designed for outdoor adventurers. Their products include personal GPS trackers with emergency alert capabilities, allowing users to call for help even in remote areas.
The SPOT Gen4 is a rugged and compact GPS tracking device designed for outdoor adventures. It offers satellite messaging, tracking, and SOS functions in one device.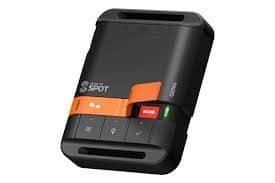 Features:
Global satellite coverage for tracking and messaging.
Customizable tracking intervals and movement alerts.
Dedicated SOS button for emergencies.
5. LandAirSea 54 GPS Tracker
"Stay in Control, Anywhere, anytime with the LandAirSea 54 GPS Tracker!"

LandAirSea is a reputable company that specializes in innovative GPS tracking solutions. Their products cater to various needs, from personal tracking to fleet management.
The LandAirSea 54 GPS Tracker is a compact and powerful tracking device that offers real-time location updates. With its small size, the LandAirSea 54 can easily be discreetly placed in vehicles, backpacks, or other valuable items for efficient tracking.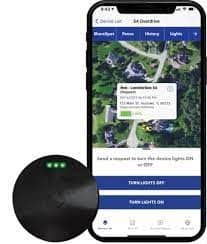 Features:
Provides accurate and up-to-date location information,
Allowing you to monitor the movements of vehicles or assets in real time.
Small size makes it easy to conceal and attach to various objects.
It is equipped with a strong magnetic mount, making it convenient for placement on vehicles.
"Trackimo: Keep an Eye on What Matters, Anytime, anywhere!"
Trackimo is a leading provider of innovative GPS tracking solutions, offering a range of devices that combine location tracking with advanced features like real-time notifications and built-in cameras.
The Trackimo GPS Tracker and Camera is a compact and versatile device that combines GPS tracking capabilities with a built-in camera. It allows you to keep an eye on your belongings while also tracking their location in real time.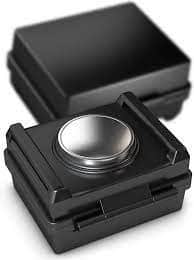 Features:
Track the location of your valuables using the device's GPS technology.
Capture images and videos remotely through the built-in camera.
Receive instant alerts and notifications on your smartphone
Set up virtual boundaries and receive alerts when the device enters or exits those areas.
Summary: GPS Trackers/Cameras
These GPS tracker/camera products offer a range of features and cater to different outdoor activities. Whether it's capturing action-packed footage, tracking routes, or enhancing safety, these devices provide valuable tools for sports and outdoor enthusiasts.
Smartwatches and fitness bands have revolutionized how people approach sports and outdoor activities. These wearable devices offer a range of features and functions that enhance the overall experience, making it easier to track fitness goals, monitor health metrics, and stay connected while on the move.
Almost everyone I know has some form of wearable technology like an Apple or Android watch or Fitbit and set it every time they step onto the court to play or every time they walk or do an errand.
Several companies have a proven track record of delivering feature-rich devices that cater to the diverse needs of athletes, fitness enthusiasts, outdoor adventurers, and the 'just have fun and stay active' crowd.
Here are five of the top smartwatches/fitness bands from different manufacturers, highlighting their key features and functions:
1. Apple Watch Series 9:
"Stay connected and in style with the Apple Watch: Your wrist's ultimate companion!"
Apple Watch is a renowned and innovative company that has revolutionized the wearable technology industry with its cutting-edge smartwatches.
The Apple Watch Series 7 is the latest addition to Apple's iconic line of smartwatches, taking innovation and functionality to new heights. This cutting-edge timepiece combines sleek design, advanced features, and powerful performance to enhance your daily life in ways you never thought possible.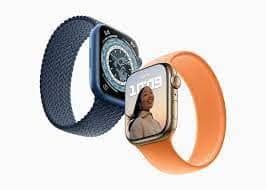 Features:
Track your outdoor workouts and activities with precise GPS tracking,
Take quick snapshots and record videos effortlessly
Receive instant alerts and notifications directly.
Always-on Retina display, advanced health monitoring,
water resistance, cellular connectivity, GPS, ECG app, fall detection, and built-in compass.
2. Samsung Galaxy Watch 6:
"Stay stylish with the Samsung Galaxy Watch – Your ultimate companion for a smart and active lifestyle!"
Samsung Galaxy Watch is a leading smartwatch developed by Samsung Electronics, a renowned technology company. The Galaxy Watch combines style, functionality, and advanced features to offer a seamless wearable experience. The Samsung Galaxy Watch 4 is a cutting-edge smartwatch that seamlessly combines style, functionality, and advanced features. This sleek and powerful wearable is designed to enhance your everyday life and keep you connected in more ways than one.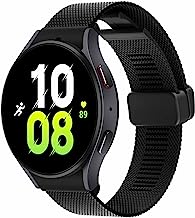 Features:
Circular Super AMOLED display, advanced health tracking,
Blood pressure monitoring, sleep tracking, ECG, water resistance, built-in GPS, and LTE connectivity.
Offers a stunning visual experience that can be personalized to match your unique style.
3. Fitbit Sense 2:
"Unleash your potential with Fitbit Sense – Elevate your fitness, track your health, and conquer every day!"
Fitbit is a well-known and reputable company in the wearable technology industry, and the Fitbit Sense is one of their flagship products. My first wearable technology watch was a Fitbit.
The Fitbit Sense watch is designed to help users lead healthier and more balanced lives by providing a wide range of advanced features and technologies. With its built-in electrodermal activity (EDA) sensor, it can measure and track the body's response to stress, allowing users to understand better and manage their overall well-being.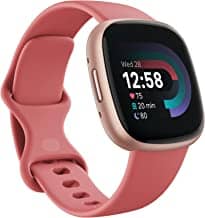 Features:
AMOLED display, advanced health monitoring,
EDA scan for stress management, SpO2 sensor, sleep tracking,
Built-in GPS, water resistance, and voice assistant support
Offering valuable insights and personalized recommendations.
4. Garmin Venue 2
"Stay ahead of the race with Garmin Forerunner 945 – Your ultimate GPS smartwatch for peak performance!"
Garmin Forerunner is a leading company in the field of sports and fitness technology, specializing in the development and production of advanced GPS smartwatches.
The Garmin Venu 2 is a cutting-edge GPS smartwatch designed to elevate your fitness and performance. Packed with advanced features and precision tracking capabilities, this sleek and stylish timepiece is the perfect companion for athletes and outdoor enthusiasts.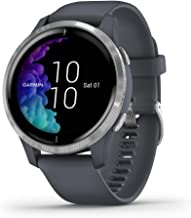 Features:
Color display, advanced running dynamics, 
training load focus, GPS, heart rate monitoring, music storage,
smart notifications, water resistance, and multisport activity profiles.
Pulse Ox Sensor
5. Xiaomi S1 Active:
"Stay connected and stylish with Xiaomi Mi – Your perfect blend of technology and fashion!"
Xiaomi is a renowned technology company known for its innovation and quality products, and its line of smartwatches, specifically the Xiaomi Mi Smart Watches, upholds its commitment to excellence.
The Xiaomi S1 Active is the latest addition offering a range of features packed into a sleek and affordable smart fitness tracker. This next-generation wearable device takes your fitness journey to new heights with its advanced tracking capabilities and impressive functionality.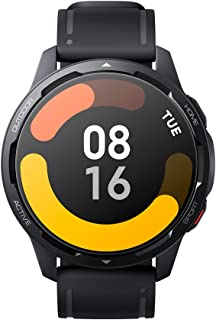 Features:
Full-colour AMOLED display, heart rate monitoring,
SpO2 tracking, sleep tracking, water resistance,
117 fitness modes, women's health tracking, and smartphone notifications.
90 Professional modes
Summary: Smart Watches & Fitbits
Smartwatches and fitness bands represent a range of features, functions, and price points, allowing individuals to find a device that suits their specific needs and preferences.
Whether you are tracking your fitness metrics, monitoring health, or staying connected, these wearables offer a seamless integration of technology into sports and outdoor experiences.
Conclusion
We reviewed wearable technology in three out of the nine categories. These are the ones we see most of today as we play and explore. GPS trackers, smart clothing, and smart watches & Fitbits—each promises an exciting step in the rapidly evolving world of these technologies.
These innovations offer us a new, more intimate relationship with technology, integrating it seamlessly into our daily lives. If you want to know your heart rate or how many calories you burned in a match, please look no further. While each category has unique features and applications, they all enrich our experiences, particularly for sports and outdoor enthusiasts.
As we've seen, GPS trackers enable real-time navigation and safety features vital for adventurers and athletes alike. Smart Clothing takes this integration further, embedding technology directly into our garments to provide various applications, from body monitoring to adaptable fashion. Lastly, Smart Watches and Fitbits continue to revolutionize how we track our physical health, acting as personal fitness coaches and health advisors on our wrists.
Though still emerging, these types of wearable technology are already transforming how we interact with the world around us. They're breaking down the barriers between the physical and digital, making technology an even more integral part of our everyday lives. However, what we see today is merely the beginning.
As technology continues to advance, we can expect to see these wearables becoming more sophisticated, more efficient, and more customized to our individual needs.
Imagine GPS trackers that anticipate your route, smart clothing that adapts to your body's changing needs in real time, and smartwatches that can predict health issues even before symptoms arise. This is the future that wearable technology is paving the way for.
For those already using these devices and those yet to embrace them, the future promises to be exciting.